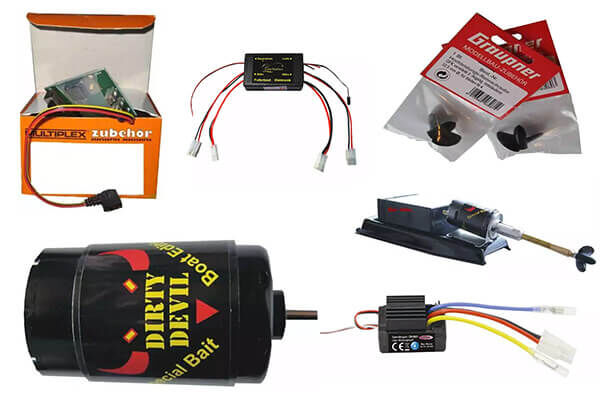 Building a bait boat yourself - accessories and small parts for building a bait boat.
At first it seems quite complicated to build a bait boat yourself. But if you have the right bait boat accessories and follow the tips below, it's actually child's play.
Here you can read more about carp fishing, feeder boats and how to easily build them yourself, as well as which feeder boat small parts are particularly important.