Drive shaft for baitboats
Double ball-bearing shaft M4 for high speeds and silky smooth running. This high-quality shaft from the racing sport is specially made for our baitboats.
In addition to the high-quality components, another advantage is that this shaft already has the optimal length to define the center of gravity of the baitboat exactly. The batteries can then be installed directly behind the baitboats. A further balancing of the baitboat is therefore not necessary. The flange is suitable for 600 motors.
Scope of delivery: 1 complete shaft incl. mounting screws as shown.
Manufacturer "Carp Madness - Futterboote Baitboats"
Carp Madness feeding boats - europewide thousandfold successfully in use!
Since 2000 we have specialized in the development and distribution of high quality baitboats and wireless gps echo sounder. Meanwhile we are not to be excluded from the High End Bait-Boat sector any longer and offer different models for each requirement.
We attach great importance to using the best baitboats components. Often the model building sector is not enough for us, and we use industrial components to offer even better and more durable feedingboats. Many baitboat spareparts are pruduced exclusively for us, eg. our industrial motors, double ball bearing shaft systems, flanges, adapters, etc.
This gives us and you the certainty that we do not have to adapt any components, but that the components are adapted for our boats. A sign of highest baitboat building art. And everything from the production of the hull up to the assembly of the boats were 100% "Handbuild in Germany". On our hulls we do not grant 5 years warranty free of charge on our baitboat hulls.
Compare our high standard equipment with other worldwide competitors.
We offer German engineering art - Baitboats handmade in Germany!
Related links of the manufacturer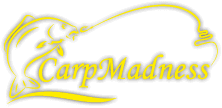 ---
Bin super zufrieden...laufen sehr ruhig...kann ich nur empfehlen
Guido