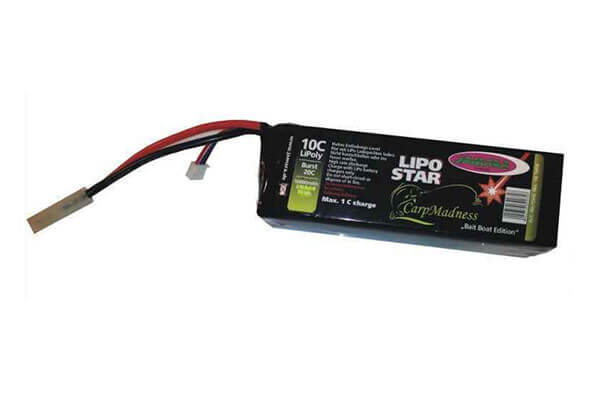 High-quality rechargeable batteries for baitboats and echo sounders - Replacement batteries for feeding boats.
Replacement batteries especially for feed boats and echo sounders. You can purchase feed boats with screw drives or with the world-famous Kehrer Jet drives from us. Both types of drive have proven their worth and have become widely accepted in feed boats.
It is very difficult to determine which drive is the better one, this is something every user has to decide for himself. Both systems can be powered by lead-gel batteries or lipo batteries especially for feeders. In terms of battery technology, lipo batteries have prevailed due to their higher power density and lower weight.