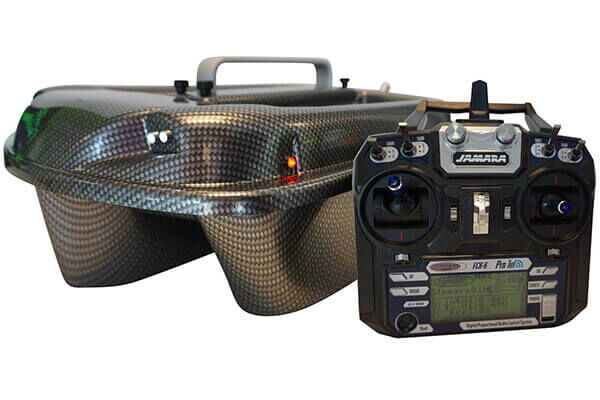 Ready-made bait boat set - baitboats made in Germany
The carp magazine Carp Mirror tested our X-Jet bait boat in the 4-2013 issue. In the product test, Carp Mirror mainly focused on the price/performance ratio.
Impressed by the "imposing impression" and the "high-quality" and "neatly arranged electronic components" of our new feeding boat, the Carp Mirror editorial team was completely convinced in the feeding boat test report. Our high-quality LiFePo4 batteries with an output of 20,000 mA/h and the ball-bearing jets also showed no weaknesses in the bait boat test. A feeding boat from Carp Madness...